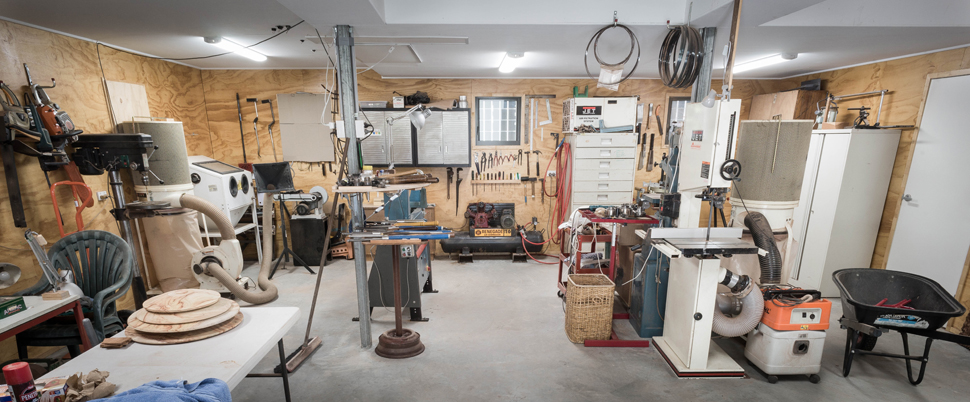 My new purpose-built workshop in Ipswich, Queensland. It is insulated against the summer heat,
and the walls and ceiling are all thick ply so I can attach anything I want anywhere, even overhead.


The greatest pleasure is the space. I can sweep all around my lathe and everything is where I can easily find it.
I also have a dedicated and separate carving area, and dust-sealed storage in separate rooms.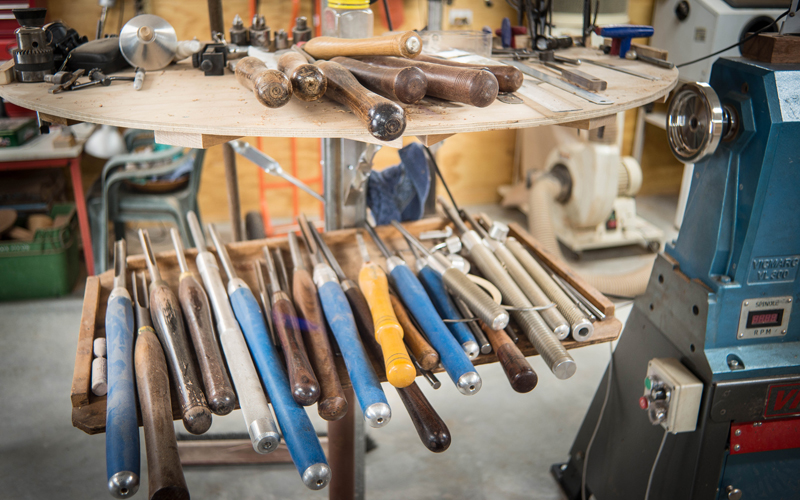 The tools I use every day are ready at hand right next to the lathe.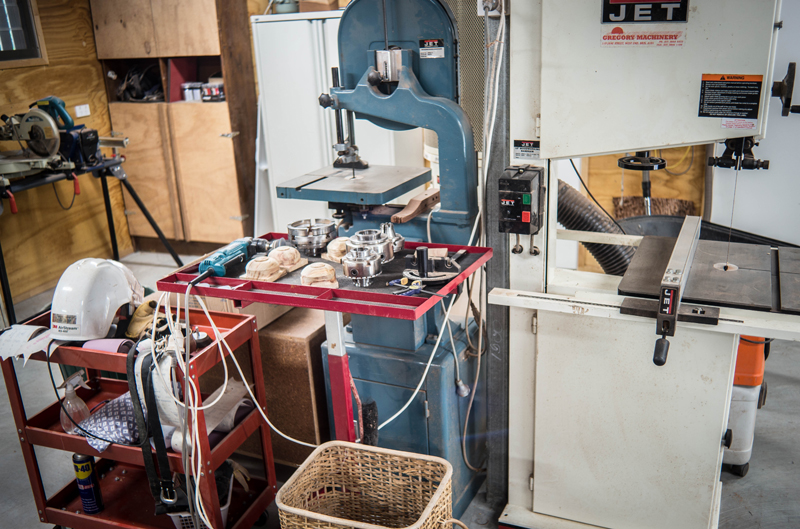 Behind me are the bandsaws and my sanding gear, as well as a table for chucks and similar things I use constantly.
Dust is the bane of woodturners, so everything else is in dedicated cupboards to keep them dust free.
I have three dust extractors, an ambient dust filtration system, and I wear a powered helmet that constantly circulates fresh air.

My shelves are full of wood waiting to be used. All of my sharpening equipment is nearby.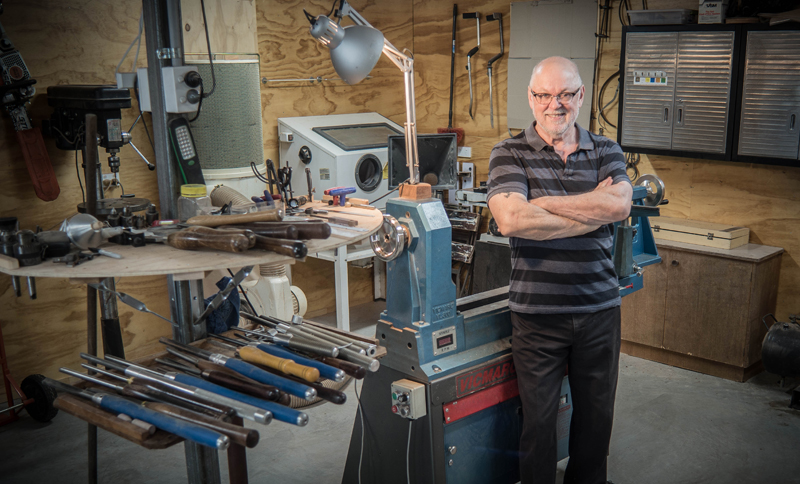 Now I am entering my mid-70s, I have been energized all over again by this new work space.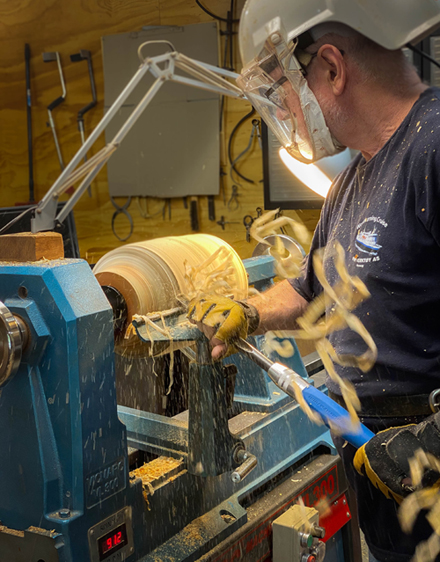 Still making… always making.