The Creative Woodturner

Terry's book The Creative Woodturner was launched in June 2014.

The Creative Woodturner aims to help turners who want to go beyond simple mastery of technique to develop their own unique style.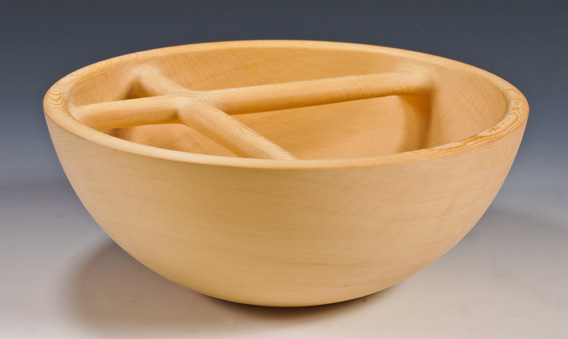 Impossibowl
2012 | Huon Pine | 21cm | 3-1/4" h x 8-1/4" dia.
This piece, Impossibowl, was turned from one piece of wood.
The book shows how it was done, step-by-step.
Ball Box

2013 | Queensland Rosewood | 6" h x 2-7/8" w

This was also for a chapter in

The Creative Woodturner.

Subverting preconceived notions about what

a lidded box should look like is fun.

Pierced Cyclops

2013 | Macassar Ebony | 5-1/4" h x 3" w x 2" d

This piece was made by taking

Butterfly Cyclops


several steps further to show how we can challenge

our own preconceptions about what we are making.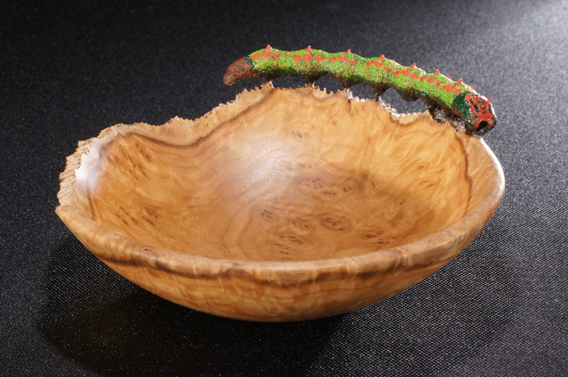 Munchtime
2012 | Mallee burl, acrylic paint | 4-3/4" d x 1.5" h
I made this piece for my book to show how to adapt traditional techniques.
Handled bowls are made by leaving part of the rim proud on two sides. Using the same technique,
this piece was made from one solid piece, but after that you can be as creative as you want.


Gangabarri
2013 | Gangabarri | 10-1/4" l x 3-1/4" w x 2"
This lidded box was also made for my book. I wanted to show how you can use the natural lines
of the wood to make stronger pieces. The curve follows the natural curve of the branch.
Gangabarri is an amazing wood that grows in my home state of Queensland.
The Eye of the Beholders

2013 | Jacaranda, Jelutong, Acrylic | 10-1/4" x 8-1/2" x 5-1/2"

The art of collaboration is shown in this piece,

all wood, made by Terry Martin and John Morris.

Heart of the Tree

2012 | Jacaranda | 10-1/4" x 1/2"

Sometimes turning is only the first step.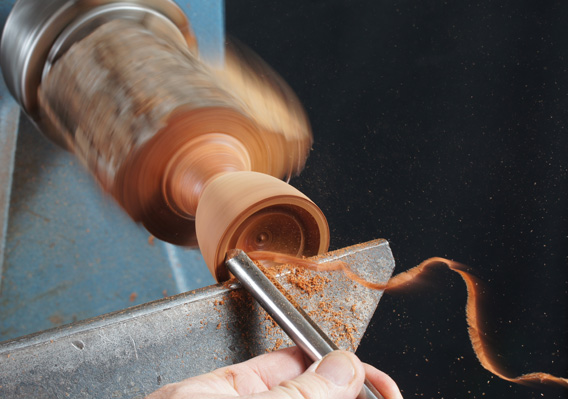 When is a goblet not a goblet?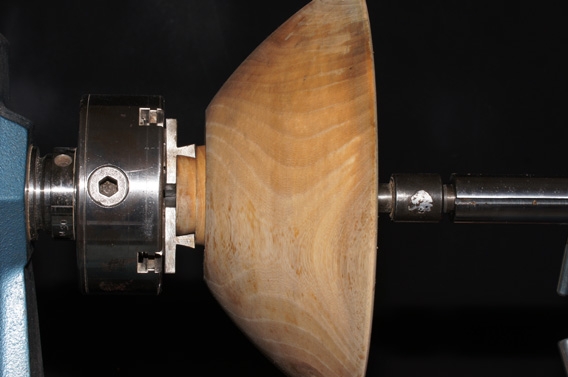 Photos need to support technical explanations.